Abington Ferret Refuge

provides a safe haven for Stray or Unwanted Ferrets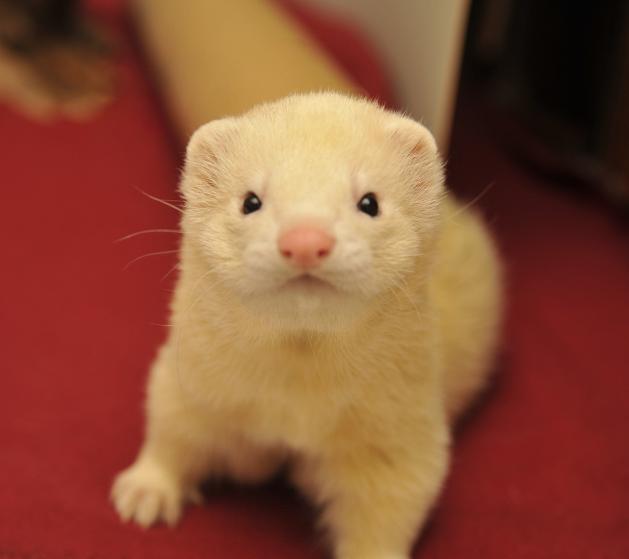 A heart felt plea, Please Neuter your ferrets, So many end up dumped every year, Last year was Awful with over 160 adults & babies brought to us, We are self funded & the cost of neutering is a Massive burden from our budget. For those local to Northampton we can book in & transport to & from our vets at cost for you if transport or working hours is an issue, Please ask for details
About Us
Abington Ferret refuge has been running for over 10 years & is now the largest UK ferret rescue
We are here to care for Abused, Stray, Abandoned or unwanted Ferret's also to help owners who can no longer keep their loved pets due to unforeseen circumstances such as loss of home or job loss etc.
We try to find perfect new Permanent loving homes when possible after quarantine, neutering & rehab if needed although any special need's or older ferret's will find a permanent home for life here.
We are affiliate members of the National Ferret welfare Society
Other services
Micro chipping,
Ferrets are great escape artists, Sadly many are lost every year (Mostly young un neutered Hobs looking for ladies in the spring/summer) & are never reunited with owners, Every stray brought in is scanned for a chip & If a ferret is chipped He/She can be home safely within hours of being found.
Cathy can Microchip for £15
Boarding
We will look after your precious Ferrets while you are on holiday comfortable indoor or outdoors housing available by advance booking single ferrets to large groups catered for. Most of our hand built Ferret houses are a generous 8' in our lovely purpose built summerhouses with plenty of blankets, beds & toys etc with safe secure double doors on indoor play areas, Summer there are large portable Aircon units & Winter tube heaters so safety & comfort for the little guys is assured.
We have a 24 hour vets we can get to in less than 10 minutes drive if needed & comprehensive ferret first aid kit to hand.
Please call 01604 464615 in evenings
Help & Advice
Happy to advise on ferret care, Feeding, Neutering, Housing & other problems etc
Ferret Racing
Fancy something different for an event, fund raiser or Birthday party,
In conjunction with volunteers from Northamptonshire Ferret Club we have a Ferret Racing Team, We are available for pub/club nights, private parties, village fetes, country shows & battle re-enactments in medieval dress etc Have a look at our Ferret Racing page
The refuge is always extremely grateful for donations to help keep the little guys fed & vets bills etc, If you would like to help please use our donate button Thank you
113 Broadway East
Abington,
Northampton,
Northamptonshire
01604 464615